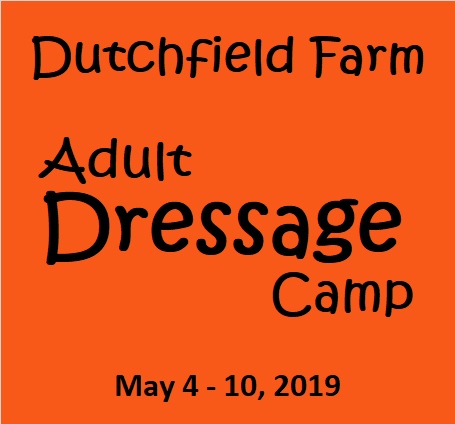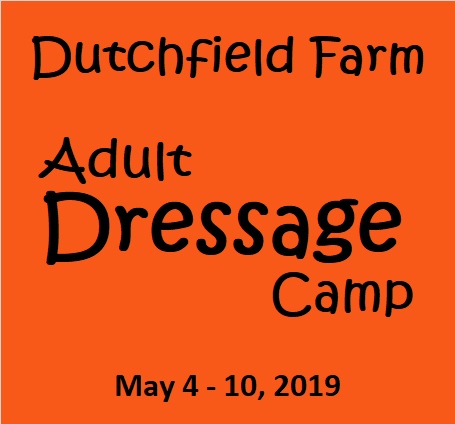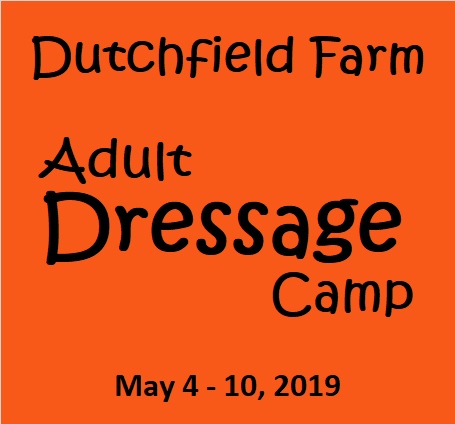 * * 5 days of intense dressage training * *
and lots of fun with your horse!

In the Sandhills of NC, in close proximity to Southern Pines,
the Carolina Horsepark and the Pinehurst Racetrack you may
find our annual Dutchfield Farm Adult Dressage Camp.
It is a fun, educational week for everyone who loves dressage.

Our 2019 camp is scheduled May 4-10, so keep the dates
open to join us!
Your trainers will be Jeanette van Mill, Kris Hamilton and Amy Bresky.
Camp (10 participants maximum) includes:
- 3 days of 2 lessons, including 1 group lesson
- 1 day with various activities
- 1 day of 1 lesson
- shared hotelroom (other options possible)
- lunch
- stall and paddock

Our information letter about camp and the entry form you
may find below.


Click here for INFORMATION LETTER


Click here for ENTRY FORM


If you have questions, feel free to contact Jeanette,
phone: 910-215-4845 or e-mail: This email address is being protected from spambots. You need JavaScript enabled to view it..
Impression previous Camps